Matt Fleischer Bids "Farewell" to Rock Creek Conservancy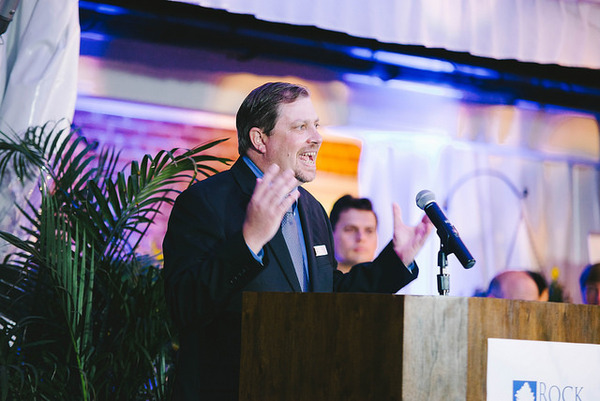 Dear Friends of Rock Creek,

It is with a heavy heart that I say good-bye as I resign from my position as Executive Director of Rock Creek Conservancy. My family and I are relocating to Frederick, MD and I don't feel that I can offer the position what it needs and deserves by not being close to this area.
It has been such a wonderful four years since I joined the team in early 2014 to do my very best to restore Rock Creek and its parklands as a natural oasis for all people to appreciate and protect. I grew up in the DC area and have used Rock Creek both in DC and Montgomery County all my life. These are my woods, this is my creek; these are our woods, this is our creek. This is where I learned to love the outdoors and the tranquility that green space can provide. This is where I became passionate about the environment and helping to restore and take care of it, because in so many ways it has taken care of me.
The Conservancy has come a long way thanks to the enthusiastic people of this city who are just as dedicated to helping this treasure thrive as I am. Our staff, budget, and impact have grown four-fold in the past four years. I leave filled with pride in the many accomplishments we have achieved.
Together, we celebrated the 125th Anniversary of our beloved Rock Creek Park in 2015 with an illustrious Green Ribbon Panel and thoughtful, informative Green Paper outlining the next 125 years for the Park. We launched the Rock Creek Conservation Corps, which will have 60 youth out in the parks sweating, learning, and having fun this summer. We worked and will continue to work closely with our partners at DC Water to implement a downspout disconnection program to remove acres of impervious surface from the combined sewer system. And, of course, we've mobilized thousands of dedicated volunteers who join us in the heat, snow, and rain to restore our public spaces by picking up litter and saving our forests from invasive plants.
I know there is still so much work to be done, and I will miss all of you; our staff, our board, the National Park Service, Montgomery Parks, and all our partners and neighbors who have lent a hand for a cleaner, healthier Rock Creek. I know you all will continue this great work!
During this transition period, while we recruit a new Executive Director, Caroline Cunningham will be stepping in as Interim Executive Director. Caroline has an impressive background as the Founding CEO of the Trust for the National Mall. She has worked closely with the National Park Service for many years, and as a consultant to the Conservancy for the past eight months, she is extremely knowledgeable about the issues and the programs of our organization.
It has been both an honor and a privilege to serve as the Executive Director of Rock Creek Conservancy. I will always love Rock Creek, and I will continue to visit and care for this amazing resource.
With much gratitude,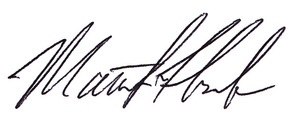 Matt Fleischer